Descendants of the original European settlers to the Wild Rose area tell tales of seeing Indians in small family groups traversing this area following ancient trails carrying their meager possessions on their backs.  Those Indians knew something that today's vacationers realize as well.  This area has incredible lakes and a natural beauty that can't be beat.
Leave it to the present day area inhabitants to invent Vacation 2.0! Today's vacationers can take in those lakes with all the present amenities at their finger tips.  All-inclusive vacation resorts feature everything from hots tubs, Olympic size pools, horseback-riding, hiking, and boating to banquet facilities and entertainment.  Many resorts and campgrounds have festivals and activities scheduled all summer long.  Don't miss out!
LuWiSoMo is an LCMS-sponsored church youth camp with campground.  Located on Round Lake, LuWiSoMo offers 400+ acres for leisure, recreation, and enjoyment.  Facilities are available for retreats, reunions, and weddings.
Phone: (920) 622-3350
Email: camp@luwisomo.org
Come join in the fun, socializing and supporting our camp
Evergreen Campsites and Resort is located on Kusel Lake.
Postal Address: W5449 Archer Lane, Wild Rose, WI 54984
Phone: (920) 622-3498
Toll Free: (866) 450-CAMP
Fax: (920) 622-3598
Oakwood Campsite
Oakwood Campsite has a bar and grill and banquet hall capable of seating 300.  Celebrate your family reunion, wedding, office party, or other get-together at Oakwood.
Located at: 5428 24th Avenue, Wild Rose, WI 54984
Postal Address: RR3 Box 1465-35 Wild Rose, WI 54984
Phone: (920) 622-4361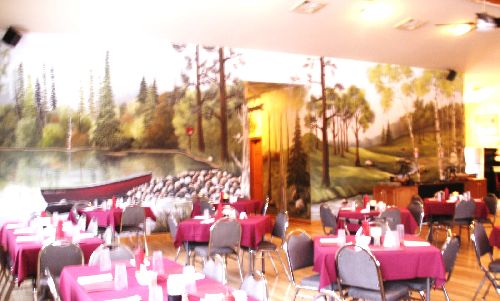 Silver Lake Resort
Located at: N5280 East Little Silver Lake, Wild Rose, WI 54984
Phone: (920) 622-3596
Wild Rose Hotel & Bar Ltd.

The Wild Rose Hotel & Bar is located at the site of the original hotel in Wild Rose and features rooms and dining overlooking the Wild Rose Mill Pond.
Located at: 350 North Main Street, Wild Rose, WI 54984
Phone: (920) 622-3479