Cub Scouts of Wild Rose, Wautoma, and Redgranite
Cub Scouts have the time of their lives making new friends and learning new things in an environment designed to help them succeed. From building a Pinewood Derby® car to learning how to roast the perfect marshmallow at a family camp out, your child will LOVE being a Cub Scout. So if your child is in the kindergarten through fifth grades, or 6 to 10 years old, then it's time to have some fun with the Cub Scouts! Cub Scout Pack 3650 serves youth in Wild Rose, Wautoma and Redgranite. Meetings are typically the first and third Sundays of each month held at the Wild Rose Lions Club. Please contact Amanda Jalensky for membership information. A Scout is helpful and our Pack is happy to support the community, if there is a need for volunteers please feel free to contact us.
Amanda Jalensky
Committee Chair/Den Leader/Popcorn Kernal
H-715-366-2051
C-715-492-2017
amandajalensky@gmail.com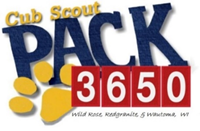 Cub Scout Pack 3650- Wild Rose, Wautoma, Redgranite (our Facebook page)
https://www.facebook.com/Pack3650WildRoseWautomaRedgranite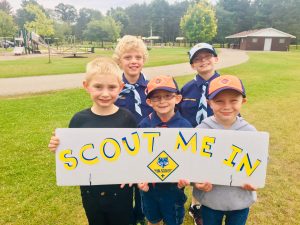 Kiwanis Club of Wild Rose
P. O. Box 138
Wild Rose, WI 54984
"Volunteers who are dedicated to changing the world-- One child and one community at a time."
The Kiwanis Club served breakfast to over 270 visitors to the Classic Car Show on Saturday 15, 2012. Money raised goes to support the many activities supported by the local Kiwanis including the Waushara Food Pantry, scholarships for local students, the library, and many others.
The Wild Rose Kiwanis Club meets every 1st and 3rd Tuesday of each month at 6:45 AM at the Wild Rose Community Center on Division Street. Visitors are always welcome. If you are interested in joining, contact the club secretary Joan Laabs, at email jlonll@wildblue.net or Membership Chairman, John Jenks Ph (920)  632-3152.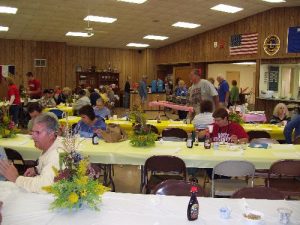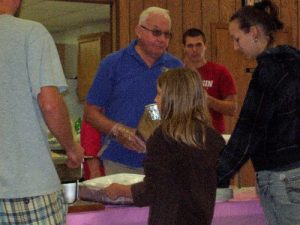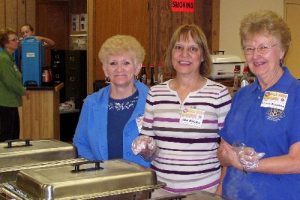 Kiwanis Club of Wild Rose Cultural & Arts Programs
In 2010 featuring "Music from the Caribbean and Beyond"
In 2009 featured the Villard Cello Choir
In 2008 featured Mary Catteron and Surprised by Grace Jazz Concert
In 2007 featured the Wisconsin Youth Symphony Orchestras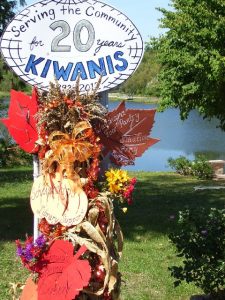 Kiwanis' 2009-2010 youth and community service projects cultural and arts programs and charitable donations:
Awarded $1,000 in academic scholarships for graduating seniors from Wild Rose High School
Provided $1,000 in summer music and theatre camp scholarships for middle and high school students
Sponsored bell-ringing for Salvation Army in the Wild Rose area raising $3,950 in 2009
Raised $3,000 in 2009 for American Cancer Society with Relay-for-Life Kiwanis Team
Organized annual food and gift drive in Wild Rose area for Waushara Christmas Project
Assisted WRHS Key Club with Highway Cleanup Project
Provided volunteers for Blue Ribbon Kids Day in Wautoma
Collected food items and donated $500 to Waushara Food Pantry
Rewarded W.R. middle school students with pizza parties for "Bring Up Grades" Program
Sponsored Chill Skills classes with $300 funding to Wild Rose Schools
Supported annual CROP Walk and Alzheimer's Association Walk
Hosted December birthday Party at Wild Rose Manor
Additional financial contributions and service hours given to the following organizations and charitable causes in 2009 - 2010:
American Red Cross Heroes Program
Patterson Memorial Library
Elementary Schools Math and Reading Nights
Post-Prom Event
Camp Waubeek
Children's Miracle Network
Back to School PRogram
Prevention Council Family Day at Nordic Mountain
Reading is Fundamental (RIF)
Wildcat Booster Club
Wild Rose High School Key Club
Lions Club
Phone: (920) 622-4121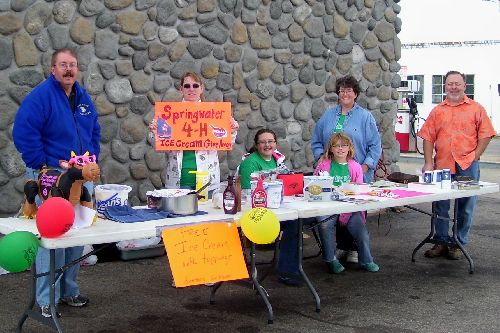 Members and leaders of the Springwater 4-H offer ice cream during the Classic Car Cruise, September 17, 2011.
Wild Rose Historical Society

Wild Rose State Cool and Cold Water Fish Hatchery